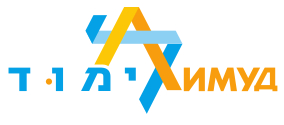 Limmud FSU was founded in 2006 by Chaim Chesler and Sandra Cahn. Matthew Bronfman joined shortly after as Chairman of the International Steering Committee and Aron Frenkel as President of LimmudFSU International. Together, they have brought LimmudFSU conferences to Russia, Ukraine, and other countries of the Former Soviet Union, as well as to Israel, the USA, and now Canada.
Limmud FSU brings together and empowers young Jewish adults who are revitalizing Jewish communities and culture in the countries of the Former Soviet Union, as well as in countries around the world with a large Russian-speaking population.
Limmud FSU seeks to restore the tradition of life-long Jewish learning and to strengthen Jewish identity. We hope our successful model and continuing efforts will ensure a vibrant and sustainable Jewish future for young Russian-speaking adults in the FSU, in Israel, in America and throughout the world, through the conference's educational opportunities and leadership training.
Built on the experience of an international group of Jewish leaders, working in close partnership with Limmud FSU volunteers, Limmud FSU promises a rich educational and cultural experience — for the community, to the community and by the community. Limmud FSU shares in the core goals of diversity, learning, community and volunteerism with the other Limmud conferences throughout the world.