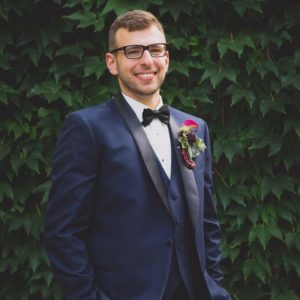 Limmud FSU (FSU stands for Former Soviet Union) is an amazing opportunity. Having attended seven conferences so far, I can say with certainty that Limmud is right for you. By that I mean that these educational events allow any Russian-Jewish person to feel a part of the community. And the broad range of simultaneous activities also allows for a customized experience at the conference. Want to sign up for a workshop? The choice is yours! Want to attend a new Shabbat experience lecture the first night? Go for it! Looking to meet people with similar interests, backgrounds and geographic location? GO AHEAD!
I was able to grow my global Russian-Jewish network by attending these conferences. The environment is very relaxed, everyone is friendly and everyone comes from different yet similar walks of life. The similarity comes from the FSU connection that everyone shares. There is a mutual understanding of the importance of education and our history, personal experiences and memories are shared through lectures and seminars throughout the conference.
Another great benefit of the conference, is that if during a certain timeframe you find yourself not interested in any of the events, which is unlikely, you are free to relax in the hotel facilities. You will be a registered guest of the hotel. The common areas are the best part – it's where the tusovka (Russian for chilling) happens! It's the best way to meet someone new and have an interesting conversation.
Limmud FSU is for the whole family. The Canadian Limmud FSU events provide thought-provoking sessions for teens to share their families' FSU traditions and culture. These experiences are an important forum for Russian-speaking Jewish teens, especially for teens that grew up in Canada. Children are also lucky – they have full timetables of activities to keep them entertained.
Throughout the weekend, you will gain new experiences and meet new people. Limmud FSU is definitely a must-do event, at least once in your life. Hope to see you at our next Limmud FSU event!
Boris Varshavsky, Chair, Limmud FSU Canada