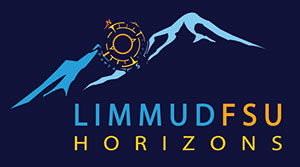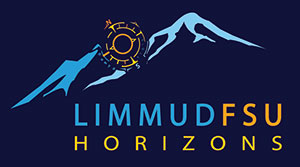 Over the past 3 years, thousands of community members took part in Limmud FSU Canada learning festivals and we are delighted to invite you to our 4th annual "Horizons" festival!
Festival Date: Friday, 24th of March – Sunday, 26th of March, 2017
Conference Location: Village Conference Centre,  242 Jozo Weider Blvd, Blue Mountain Resort, The Blue Mountains, ON L9Y 3Z2
What awaits you at the conference:
– During the 3-day conference there will be over 80 sessions: lectures, workshops, master classes and panel discussions, with over 50 fascinating speakers across various expertise domains, including art, Jewish culture and tradition, history, politics, academics, business and life style experts
– Master-classes and workshops on painting, cooking, jewelry-making, nutrition, krav-maga and cocktail-making
– 5-6 session options to choose from at any given time-slot. If you don't enjoy the one you chose, you can transition to another mid-session
– Wonderful and interactive program for children and teens, led by child education experts
– Vendor fair, with local vendors exhibiting their work and products
– Elie Wiesel's "Where are my Jews?" exhibit
– Kosher meals provided throughout the conference
– Gala dinner on Saturday night
– Grand Gala concert with Yishai Lapidot
– Music & singing Jamming for those who desire to keep the amazing energy going into the evening
– Great opportunity to network and socialize, connect with old friends and make new ones
– The only event of this nature designed to engage our Russian-Jewish-Israeli community
---
Adult Program:
Since the word Limmud translates to Learning from Hebrew, we believe that the most important feature of our conference is to learn. The learning that happens when you attend an interesting lecture, participate in a hands-on workshop, have an interesting talk over dinner, when you learn something about yourself – something that was locked in you until you came here!
The Limmud FSU Canada 2017 Horizons program features over 80 lectures, workshops, panel discussions, and interviews with over 50 speakers from Canada and around the world. Each speaker brings to the conference their expertise, experience, passion, and most importantly, willingness to share that passion with our community. We have broken down the program into 6 streams:
Art and Culture: A great way to appreciate the art and culture that surrounds us: Jewish humour, famous cultural icons, our languages, music, poetry and sports.
History and Heritage: The major historical events that affected us: our family stories, when put together become world events: the wars, revolutions and great stories of survival.
Jewish values and tradition: From spiritual connections to current world events; the beliefs, interaction with other religious groups and global issues.
Politics and Social Issues: Current hot issues in world politics that concern us and the State of Israel, anti-semitism aspects that impact us, how we can help and contribute to society we are part of and strengthen the Jewish community we belong to.
Entrepreneurship & Innovation:  From Innovation, to startups and product commercialization, to leadership development. Gain valuable skills, network and insight from prominent speakers in the field of entrepreneurship and business management.
Self-Development & Personal Growth: This area encompasses various areas such as social and professional skills improvement, nutrition, exercise, spiritual development, cuisine, and many others!
Please check out the Conference Program Schedule.
Please check out a list of Presenters' Biographies.
---
Children "Young Limmudnik" Program:
Childrens' program offers a variety of hands-on activities, workshops, artwork, sports and performances, led by professional children educators. The program is designed for ages 5-17 and will be broken down into different age groups with special programming for each. So you can relax and enjoy the adult program while your kids are occupied and having fun! Parents are also able to join our young Limmudniks for special 'family-sessions' including cooking workshops and surprise performances!
---
Facilities & Transportation:
Hotel Details:
Blue Mountain Resort, 156 Jozo Weider Blvd, Blue Mountains, ON L9Y 3Z2
Hotel website: http://www.bluemountain.ca/
Should you wish to arrive early or extend your stay at Blue Mountain resort, please contact YYZ Travel at 905-660-7000, Galina (ext. 215) or Luba at (ext. 409) for further details.
The conference will take place at the beautiful spacious facilities offered by Blue Mountain Resort.
Transportation to Blue Mountain from a number of key city locations may be offered. If you require transportation, please indicate so on the registration form and selecting preferred pick up location.
Buses and Transportation:
Limmud FSU Canada will be arranging for bus transportation from GTA:
Bus schedule:
There are three pick up points:
Stop 1: Miles Nadal, 750 Spadina Ave
Stop 2: Prosserman JCC, 4588 Bathurst St
Stop 3: Schwartz/Reisman Centre, 9600 Bathurst St
Destination: Blue Mountain Village, 156 Jozo Weider Blvd, The Blue Mountains – Arriving at 3:30pm
The bus will depart back to Toronto on Sunday at approx. 2:15 PM
Stop 1: Schwartz/Reisman Centre, 9600 Bathurst St
Stop 2: Prosserman JCC, 4588 Bathurst St
Stop 3: Miles Nadal, 750 Spadina Ave
Food:
All meals are included in the conference fee. Limmud FSU Canada only provides Glatt Kosher food which will be catered by Meir Kosher Affair.
---
Conference Registration and Fees:
Adult (18+): $360 Youth (15-17): $125
Child (5-14): $100 Child (0-4): Free
Registration to the conference is done online, along with payment process via Paypal or with a credit card. REGISTER HERE and join the excitement of Limmud FSU!
Cancellation policy: No general refunds of fees will be made, refund requests for special circumstances will be assessed on the case-by-case basis. by emailing info@limmudfsucanada.org.
Vendors: If you want to become a vendor and exhibit/offer your products for sale, please follow the VENDOR REGISTRATION link to be approved for participation.
---
At the Conference:
Upon your arrival, you need to register with the front help desk. There you will receive a personal name tag, brochure with the final schedule, description of each program and short bios of speakers and presenters. Please note the registration opens at 3:00 pm and closes at 6:30 pm. Any late arrivals should go to the help desk to register.
Conference program starts at 5pm.
Kosher delicious breakfast, lunch, and dinner will be provided throughout the weekend. Refreshments and hot drinks will also be provided in between meals.
Events and Entertainment:
Both Friday and Saturday night will be filled with laughter, music, new friendship and great energy. On Friday night we will have various Shabbat services available.
On Saturday night, after a day and half filled with learning, workshops, meeting new friends, seeing old ones, learning something new and refreshing something old, all Limmudniks will be invited to attend our Gala evening, where we will all get a chance to eat, socialize, and celebrate all that we have learned and all the new friendships we have made. The Gala will of course include a three course Kosher dinner, engaging speakers, performances, and a great atmosphere filled with great people.
Following the Gala, JAM, a Limmud FSU Canada partner, will be hosting an after party.
---
Babysitting Services:
If you have small children and no one to leave them with during the day, we offer babysitting services for ages 18 months+, with professional daycare staff. They have flexible drop-off (for an hour/two/more), and charge an additional small fee. If you're interested in the daycare services, please indicate so on the conference registration online form, and contact us for further details.
---
Volunteering:
All our events are planned by a team of passionate and committed volunteers. This volunteer culture is at the heart of Limmud's philosophy.
You can choose to volunteer at the conference during online registration. You will then be contacted by one of our volunteer coordinators before the conference.
---
What do Limmud FSU events look like?
Best way to get excited is to see it. Want to see how did last years' festivals go?
You're invited to browse through Videos and Photo Gallery from past Limmud FSU conferences.
And here is what past participants say about their personal Limmud FSU experiences.
We believe we can make this year's conference an unforgettable educational and cultural experience that will have a long lasting impact on Jewish communities across Canada. Come join us and take part in the fast-growing Limmud FSU world-wide movement!!