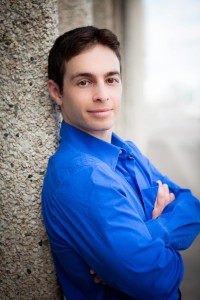 I first heard about Limmud FSU from my friend, Leon Martynenko, who I've known since the Bathurst JCC days (around 2006-2007). Since my time working at the JCC, I've started up my own personal training company, released 4 books, and started doing lots of public speaking engagements, about exercise and nutrition, which I regularly post on Facebook.
So when Leon approached me to give a talk at Limmud FSU Canada, I wasn't too interested at first. It was too far (Deerhurst), and would be an entire weekend. After Leon clarified what Limmud was all about, still skeptically, I accepted. And boy, am I glad I did.
In my first ever Limmud (2014), I met a lot of great people and got a warm reception. In my audience was the organizer of the Limmud conference in New York, Noam Shumakh. After my talk, she had asked me to come and present at the Limmud FSU conference in New York, to which I agreed. To date, I've presented at Limmud FSU Canada, New York, and Los Angeles.
The unique thing about Limmud FSU, no matter whether you're in Canada, New York, or Los Angeles is that you always feel at home. People from all three share a similar background, and story, same habits, same culture, same immigration patterns, etc.
And as a presenter, people engage with you beyond just your presentation. They even engage with you in the hallways, invite you to have meals with them, and ask to stay in touch.
And heck, it wouldn't be a Russian Jewish conference if a Jewish mom or grandma didn't ask you if you're single (as well as your age), and try to set you up with her daughter or granddaughter (sometimes aggressively). But it's all good.
All in all a very warm, familiar, and welcoming experience.
Igor Klibanov, Limmud FSU presenter