Join us on March 24-26, 2017 and explore your horizons with Limmud FSU Canada!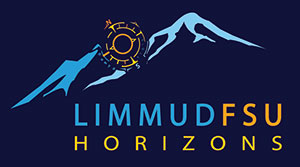 Limmud FSU experience is a unique opportunity for Jews with the FSU background to connect, learn, meet, and grow!. Limmud is a global phenomenon, founded in the UK in 1980 and continuing strong with more than 33,000 participants and thousands of presenters and performers around the world. Limmud is a feeling that captures and brings you back year after year - in fact 80% of participants return after their first conference. We invite you to explore the website – watch the videos from the previous conferences, view the past presenters and event schedules, and finally we invite you to register for our next event!
A truly innovative event, organized and run entirely by volunteers, Limmud FSU Canada invites you to explore an array of topics through interactive workshops, intellectually-stimulating discussions, a festive Shabbat celebration, film screenings, artistic performances, music, dancing and much much more.
Choose from 80+ interactive sessions on Israel and global politics, philosophy, art, Jewish traditions, literature and business.
Participate in workshops, jam sessions, festive gala and a spiritual Shabbat celebration
Meet prominent journalists, community and business leaders, politicians, inspirational speakers and make new connections
Enjoy great entertainment by talented musicians and actors, artists and writers
Benefit from engaging children and family programming
Share the energy and inspiration of more than 50 volunteers, organizing a one of a kind learning festival
Languages heard throughout the Festival will include English, Russian and Hebrew
Join us on March 24-26, 2017 and explore your horizons with Limmud FSU Canada!
January 18, 2017

Limmud FSU (FSU stands for Former Soviet Union) is an amazing opportunity. Having attended seven conferences so far, I can say with certainty that Limmud is right for you. By that I mean that these educational events allow any Russian-Jewish person to feel a part of the community. And the broad range of simultaneous activities […]